SIGN UP FOR
OUR NEWS LETTER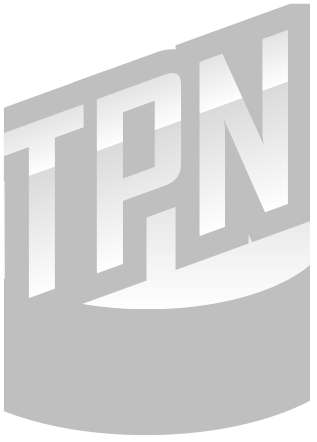 Tampa Bay: 2 Games Away From The Cup
By Allison Dawe
Tampa Bay is on their way to another Stanley Cup, and although this isn't a surprise, it seems like Tampa truly has had a whole season building up to this appearance in the Cup Final. While the team has certainly had its share of challenges this season, including several injuries that had major effects, they have consistently shown that they are a top team in the Eastern Conference. From an all-star first line, to beyond solid goal-tending, it's hard to find a weak link in this lineup and that is why their domination of the conference doesn't come as a surprise to NHL fans. 
Just take a look at this series, while the Canadiens may have been able to bring their best against the Islanders to close out the series, this same high level of play is just not enough against the Lightning. The combination of speed, physicality and overall better puck handling has been key to their two wins early on in the series, and they're just getting started.
When you look at the Canadiens as a whole they seem to have everything it takes, they've made it to the Cup Final, so they should be able to compete with the Lightning on every level. But it's the moments that the Canadiens seem to crumble just a little and show some weakness that the Lightning can always capitalize and take the spotlight in the game.  Turnovers have been a nightmare for the Canadiens and have absolutely been a huge benefit for the Lightning for extra goal scoring opportunities and overall breakout plays to shift the momentum of the game if there is any glimmer of hope that the Canadiens may have a chance to get ahead. 
Saying that the Lightning will sweep this series may be a bold statement, but it is looking like a strong possibility so far. Unless the Canadiens can turn things around quickly they don't stand a chance in this series and shutting down the Lightning is clearly not their strength. With an early lead in the series sometimes that is all the motivation a team needs moving forward to seal the deal. Montreal has a critical opportunity to shut this down in game three and it will be interesting to see if their game plan changes, because they absolutely need to change things up. This will not be easy, players like Blake Coleman, Ondrej Palat, and Nikita Kucherov absolutely dominate the Canadiens and it seems like they are defenseless. The Canadiens need to come alive for this game 3 matchup in major ways and push back on this Lightning show.
It does seem fitting for the Lightning to bring home the Cup after another challenging year in the U.S. If they won it would be more than just a repeat Stanley Cup win, it's winning against Canada and that is huge. It would be a win against an Original 6 team, which seems like the ultimate upset and sometimes the upsets are the most exciting wins.
Even if you are not a huge Tampa Bay fan, this win could be exactly what we as a country need to celebrate and forget about the hardships we have all been through. Who doesn't want to see a Stanley Cup parade on boats? It's exciting, and perhaps most importantly, it shows freedom, something that we may value even more now after the year of Covid lockdowns.
Whether you're a Lightning fan or not this is America's team and for that reason alone seeing them win again would really get the hockey community fired up. And really who doesn't want to see Tom Brady in another Cup parade? Tomorrow night's game will be an exciting one and will really be a chance for the Canadiens to step up their game and fight for the series to keep going. It will be a key moment for the Canadiens to prove they are meant to be in these final series and right now it seems like they are lacking motivation in every area of their game. 
Want to start your sports media career? Then Join The Puck Network!
There are openings to cover your favorite team(s) and earn school credits! If you are interested, then apply by filling out the form here: Join Our Team. What are you waiting for? Start your sports media career TODAY!
July 2nd, 2021
PICK A TEAM