SIGN UP FOR
OUR NEWS LETTER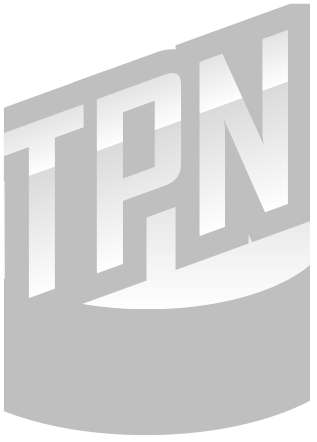 Robin Lehner: A Voice For Mental Health
By Allison Dawe
Robin Lehner has been through a challenging journey throughout his NHL career. While things have not always been easy, personal struggles off the ice have led him to become a strong voice and advocate in the NHL for mental health awareness.
Mental health is of course at the forefront now more than ever after Covid-19 has impacted our everyday life in so many ways. Having a professional athlete speak out and not only talk about his personal struggles but also commit himself to helping other NHL players who are going through a similar battle as Lehner did is a powerful thing.
Lehner believes the NHL is guilty of "medical malpractice" and has especially attacked their prescription of heavy painkilling drugs such as Ambien and benzodiazepines. As part of the malpractice accusations he heavily criticizes how the league dictates the way a player should deal with an injury, everything from surgery and general treatment plans, to post-surgery rehab. Beyond the coaches and medical staff on a team, the NHL and specifically NHLPA weigh in on a treatment plan and that is what has been at the center of this controversy. How can an injury be something the league weighs in on? It seems archaic that a player's own body is even a discussion point, and that the NHL can advise what the best treatment or surgery plan is.
Jack Eichel has been under fire recently for his off-season injury that has been a pain point for both him and the league. Eichel has pushed back on the league's recommendations to pursue a very invasive neck surgery. The NHL is pushing for a fusion surgery while Eichel prefers an artificial disk replacement surgery. This ongoing debate has been going on for months now and it is absolutely a driving reason Eichel does not want to be apart of the Sabres organization. In an effort to end this gridlock and ultimately play somewhere else, Eichel hired a new agent, Pat Brisson. Unfortunately the Sabres have removed the "C" from Eichel after he failed his physical. Once again, how can the surgery choice not be solely Jack's choice? At the end of the day it is his body going through the pain and it should be his choice how that pain is resolved.
Lehner is disturbed by this story because it not only showcases the power the league has, or thinks they have over a player's body, but it also shows a lack of concern for what is best for a player both physically and mentally. It is a dangerous thing that a surgery and post-surgery rehab plan can be "prescribed". As a professional athlete everything from surgery to recovery should be your own choice, not the league's.
In a series of Tweets from Robin Lehner he accuses the Sabres of not handling his own ankle injury properly stating, "They screwed my ankle… big time. Then surgery and then pills… no care…almost died. But ehh.. after forcing leg press after few weeks after bad high ankle sprain first game. That is foot after treatment.. later is my soul gone after a month after surgery . It's not all pretty." While this confidential info and firestorm of Tweets may have been the last thing the NHL wanted airing out across Twitter, Lehner felt he had to be a whistleblower because mental health is something he believes the league needs to be more invested in.
After meeting with the NHL and NHLPA Lehner has a more positive outlook and considers himself a strong advocate for mental health awareness that will continue to push for change. Lehner did not share much about the discussions within the meeting however he did strongly state his desire to be apart of this change, "I'm always going to advocate for mental health. And advocate for this league," Lehner said. "But moving forward, I'm looking forward to help in a more private matter. This weekend was a cry for help from this league. This league that I love has given me so much. I'm just trying to protect the younger players, and the only way to affect change, in my mind, is to do it in a non-public fashion." Change needs to happen when it comes to mental health awareness and overall discussion, it is something that has gone under the radar in the hockey world, not just in the NHL.
While mental health is not always at the forefront when you think about the NHL or even hockey, it's something that is undeniably becoming more of a focus due to players who are vocalizing their personal struggles. Robin Lehner is a key voice in this and we can only hope that more players from all levels of the game step forward and join the conversation.
Want to start your sports media career? Then Join The Puck Network!
There are openings to cover your favorite team(s) and earn school credits! If you are interested, then apply by filling out the form here: Join Our Team. What are you waiting for? Start your sports media career TODAY!
October 10th, 2021
PICK A TEAM