SIGN UP FOR
OUR NEWS LETTER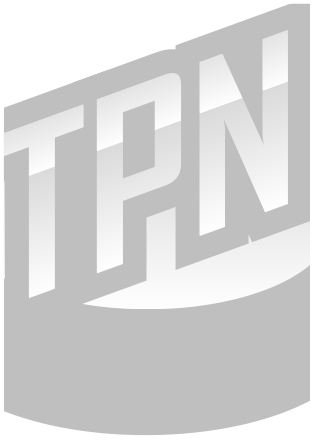 NHL & NHLPA Create "Return To Play Committee"
By Michael Walters
The NHL and the NHLPA have established a "Return To Play Committee" according to Larry Brooks of the NY Post.
The committee has had some conference calls over the past four days and has had two virtual meetings so far with more planned in the future on a weekly basis.
Commissioner Gary Bettman, Deputy Commissioner Bill Daly, and senior VPs Colin Campbell and Steve Hatze-Petros represent the NHL. The NHLPA is represented by Don Fehr, Mathieu Schneider, general counsel Don Zavelo, divisional rep Steve Webb, and active players John Tavares, Connor McDavid, James van Riemsdyk, Mark Scheifele and Ron Hainsey according to the NY Post.
The league and NHLPA do consult medical advisers which are included in the conference calls when necessary.
Currently, the league is in Phase 1 AKA "self-isolation". Phase 2 will be getting players in small groups at NHL facilities to work out and practice in the markets which will allow it according to Pierre LeBrun of The Athletic and TSN.
This past week Commissioner Gary Bettman discussed a potential league arena plan to conclude the season with Sportsnet. The latest idea would be to use at least four existing NHL arenas to play out the remaining 189 games left. Several games, likely three a day, would be played at each arena in a condensed schedule to finish the season in an expeditious manner.
The league has looked at several NHL arenas located in Carolina, Columbus, Dallas, Edmonton, Minnesota, Pittsburgh, and Toronto per various reports(ESPN, The Athletic, etc.).
A major concern with trying to get the league to resumes play is testing players for COVID-19. On Friday NHL Deputy Commissioner Daly told TSN's Ryan Rishaug, "Everything depends on the facts and entire set of circumstances, but no, we do not believe that one positive test, or even multiple positive tests [would] necessarily shut the whole thing down."
Regardless of when the NHL(or any sport for that manner) resumes play, testing is going to be an issue. How will tests be administered, where will players be tested, and how long will it take to get results? Another concern is what will be the availability of COVID-19 tests.
Another hurdle for the league is dealing with all the national, state, and province orders that are currently in place. The NHL would like to divide the league locations by the four divisions, but that might be difficult at the moment. Currently, the NHL's self-quarantine period has been extended until this Thursday, April 30th.
There are plenty of topics for the "Return To Play Committee" to address. At this point in time, all we can do is wait for the return of hockey. It's just a matter of "when", not "if". Hopefully, it's sooner than later.
We discuss resuming the NHL season on the DucksNPucks podcast. Click below to listen or visit us at Podomatic, Spreaker, or YouTube.
Recent Articles:
NHL Looking To Host Games At League Arenas
NHL Extends Self-Quarantine Until April 30th
Want to start your sports media career? Then Join The Puck Network!
There are openings to cover your favorite team(s) and earn school credits! If you are interested, then apply by filling out the form here: Join Our Team. What are you waiting for? Start your sports media career TODAY!
April 26th, 2020
PICK A TEAM