SIGN UP FOR
OUR NEWS LETTER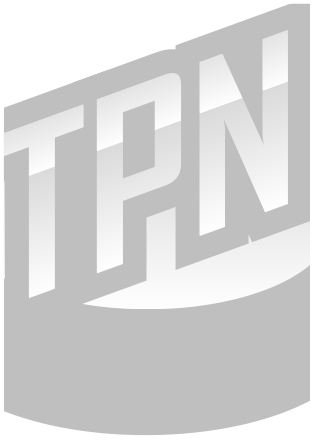 Navigating Back To Hockey
By Michael Walters
This past Monday the American Hockey League(AHL) announced they had canceled the rest of the 2019-20 season and the playoffs. The AHL had suspended play on March 12th, 2020 just like the National Hockey League(NHL) did.
AHL president and CEO David Andrews said that the league is "looking forward to returning to our arenas in 2020-21." When asked about starting next season, San Diego president of business operations Matt Savant said: "I just don't know. I don't know what the future holds."
So what's next for the NHL?
The NHL and NHLPA Return To Play Committee was supposed to meet once this week on Wednesday, May 13th but they also met on Tuesday as well. They continue to work and according to an Athletic interview with Deputy Commissioner Bill Daly, the situation appears to be trending in the right direction. Daly told the Atheltic, "Look, I think there's some optimism. The trending is positive right now in most of our markets. We have businesses and economies opening up, and that's a good thing. Don't know yet what it means to us. But we're going in a positive direction."
Daly hasn't said what the exact playoff scenario will be, but there have been plenty of discussions involving a 16, 20, or 24 team format. The front runner still appears to be the 24 game scenario, which was the case at the end of April. One 24 team option would be to go with the top 12 teams from each conference, while another option would be to go with the top 6 teams from each division. I discussed the second 24 team scenario where Anaheim and Buffalo would be in the playoffs in this article.
If the league is able to resume, there has been talks of using at least four NHL arenas to order to help finish the 2019-20 season.  According to several members of The Athletic, Columbus, Dallas, Edmonton, Minnesota, Pittsburgh, Tampa Bay, Toronto, and Vegas could be potential front runner sites. Members of the Athletic said several backup locations include Arizona, Buffalo, Carolina, Colorado, Detroit, St. Louis, and Vancouver.
But even if the season was able to resume and locations were secured, then what about the fans? Will the league play with empty arenas or partially filled ones?
In a recent ESPN article, the concern about fans wanting to return to sports, in general, was raised. There is a sense that a majority of younger fans are eager to get back to attending live sports. While there are others that want to take a wait and see approach for a few months first before attending a game in person. And lastly, some may stay away indefinitely because they could be more susceptible to getting ill and/or may wait until a vaccine is available. It's still not clear if fans will be able to attend or not.
Overall it's looking cautiously optimistic for a return to hockey, but when and how is still very much up in the air.
For more hockey discussion click below or visit Podomatic, Spreaker, or YouTube.
Recent Articles:
NHL & NHLPA Form "Return To Play Committee"
NHL Looking To Host Games At League Arenas
NHL Extends Self-Quarantine Until April 30th
Want to start your sports media career? Then Join The Puck Network!
There are openings to cover your favorite team(s) and earn school credits! If you are interested, then apply by filling out the form here: Join Our Team. What are you waiting for? Start your sports media career TODAY!
May 12th, 2020
PICK A TEAM