SIGN UP FOR
OUR NEWS LETTER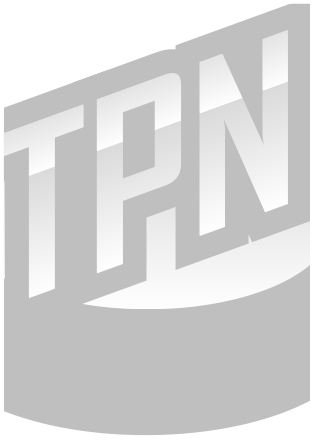 Bettman Announces Plan For Moving Forward
By Michael Walters
The National Hockey League(NHL) Commissioner Gary Bettman made an announcement today regarding how the league would be proceeding forward.
He said that the fans overwhelming want to see a conclusion to the 2019-20 season. As a result, Bettman said the plan is to move forward with awarding a Stanely Cup Champion for the season.
He mentioned that the safety of everyone involved is still of the utmost importance and will guide this process. Players will be tested regularly and a single test would not shut down the playoffs. It is not clear if media or fans will be allowed to attend any of the games.
Here is the plan for awarding the Stanley Cup and also how the draft will be conducted.
Awarding The Stanley Cup
1. The 2019-20 regular season has been officially concluded. This means the season is over officially for the Anaheim Ducks, Buffalo Sabres, Detroit Red Wings, Los Angeles Kings, New Jersey Devils, Ottawa Senators, and San Jose Sharks.
2. The 24 team format has been approved. The top 12 teams in each conference by points percentage as of March 12th will participate.
3. The top 4 teams of each conference will officially qualify for the playoffs. They will play each other in a round-robin tournament to determine their ranking from first to fourth place.
For the Western Conference, the top four teams by points percentage are:
1. St. Louis
2. Colorado
3. Vegas
4. Dallas
For the Eastern Conference, the top four teams by points percentage are:
1. Boston
2. Tampa Bay
3. Washington
4. Philadelphia
4. The remaining 8 teams from each conference will be paired up and each square off in a best-of-five "play-in" series. The 5th ranked team would play the 12th ranked, the 6th would play 11th, and so on. The winners of each of these series will then face one of the top four teams in their respective conferences.
Western Conference Matchups:
5 Edmonton vs 12 Chicago
6 Nashville vs 11 Arizona
7 Vancouver vs 10 Minnesota
8 Calgary vs 9 Winnipeg
Eastern Conference Matchups:
5 Pittsburgh vs 12 Montreal
6 Carolina vs 11 New York Rangers
7 New York Islanders vs 10 Florida
8 Toronto vs 9 Columbus
5. There will be two hub cities, one for each conference. The two locations have not been decided as of yet, but the following cities are in the running to host the games: Chicago, Columbus, Dallas, Edmonton, Las Vegas, Los Angeles, Minnesota, Pittsburgh, Toronto, and Vancouver. Bettman says a decision on which two hub cities will be made in about 3-4 weeks.
6. The "play-in" round will be a best-of-5 games format. The first two rounds of the official playoffs could have a best-of-5 or best-of-7 games format. The Conference Finals and the Stanley Cup Final will be the traditional best-of-7 series. Whether the overall playoffs will be based on bracket or re-seeding is still up for discussion.
Timeline
Phase 2 – Beginning in June, players can return to home facilities and voluntary practice in small groups.
Phase 3 – Training camps will start no earlier than July 1, which will be dedicated by medical professionals.
Phase 4 – This is when the league will start the 24 team format. There isn't a specific start date as of yet.
Draft Lottery
The draft lottery could be done in two phases according to Bettman, with the first phase taking place on June 26th. The first phase will include the seven teams that are not part of the 24 team format and the eight teams that lose in the "play-in" round.
There will be three drawings for the top three spots. If all three spots are claimed by the bottom seven teams, then there wouldn't be a Phase 2 of the draft lottery. The remaining four teams from the bottom seven will be assigned picks 4-7 in inverse order of their regular-season point percentage, and picks 8-15 will be assigned to the teams that are eliminated from the "play-in" round in inverse order of their point percentage.
The odds to win first pick in the Phase 1 Lottery:
Detroit Red Wings — (.275) 18.5 percent
Ottawa Senators — (.437) 13.5 percent
Ottawa Senators(from SJ) — (450) 11.5 percent
Los Angeles Kings — (.457) 9.5 percent
Anaheim Ducks — (.472) 8.5 percent
New Jersey Devils — (.493) 7.5 percent
Buffalo Sabres — (.493) 6.5 percent
Qualifying Round Team A — 6.0 percent
Qualifying Round Team B — 5.0 percent
Qualifying Round Team C — 3.5 percent
Qualifying Round Team D — 3.0 percent
Qualifying Round Team E — 2.5 percent
Qualifying Round Team F — 2.0 percent
Qualifying Round Team G — 1.5 percent
Qualifying Round Team H — 1.0 percent
If a team not in the bottom seven wins any of the first three drawings, a Second Phase will be conducted among the eight teams eliminated in the "play-in" round. This would take place between the "play-in" round and the first round of the playoffs.
The number of drawings in the Second Phase depends on how many picks in the First Phase are won by teams that lost in the "play-in" round. Any bottom-seven team that does not get a top-three pick will be assigned their pick in inverse order of point percentage.
A bottom seven-team could be knocked down by one, two, or three spots depending on how many top three spots are claimed by "play-in" teams. If for some reason all three top picks are won by "play-in" teams, then the bottom seven teams will be assigned picks 4-10 in inverse order of their point percentage.
For more here is the video announcement by Commissioner Bettman.
Recent Articles:
NHL Provides Return To Sport Protocol Memo
Work In Progress: 24 Team Format
NHLPA Vote To Approve NHL's Return
Latest 24 Team Format Offers Various Playoff Rankings
Bettman Doesn't Want To Cancel The NHL Season
Want to start your sports media career? Then Join The Puck Network!
There are openings to cover your favorite team(s) and earn school credits! If you are interested, then apply by filling out the form here: Join Our Team. What are you waiting for? Start your sports media career TODAY!
May 26th, 2020
PICK A TEAM