SIGN UP FOR
OUR NEWS LETTER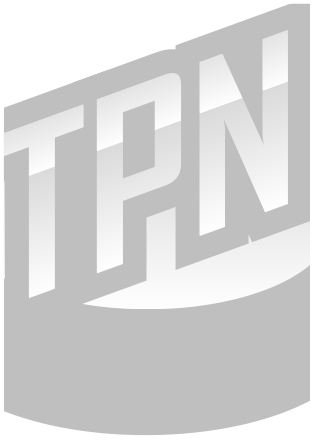 Strength Beyond The Ice: Interview With Matt Dawson
By Allison Dawe
Growing up in Vancouver BC, Canada, Matt Dawson was surrounded by hockey. It's a way of life there, and this was definitely true in the Dawson household. Matt remembers his first time hitting the ice at around age 3 or 4 with his Dad and brother.
Hockey became a passion and love of Matt's and that love was clear when he stepped on the ice. When you play with determination and confidence you stand out and push yourself to always be better, and this is exactly what's made him the successful player he is. Having a headstrong and positive attitude makes your dreams achievable.
Matt was a standout player during his time playing youth hockey. At age 16 he was the youngest player on the 2012-13 roster of the Delta Ice Hawks, a Junior B team which is part of the South Delta Minor Hockey Association. Playing with 20-year old's pushed Matt to new levels and eventually, his speed and determination earned him a call up to the Surrey Eagles in the BCHL where he played in 5 regular-season games.
He remembers how being surrounded by so many talented older players was an amazing experience and a chance for him to get better and push himself. It was an opportunity to showcase his hockey vision and develop his ability to get in front of the puck. His determination paid off and at the end of the season, Matt secured a spot on the Eagles' roster.
The Eagles won the BCHL Championship in 2013 and being a part of that run was a memory Matt will have forever. In 2013-14 he committed to play for Surrey and made his presence known with 6 goals, and 28 assists, and to top it all off, he was named Defensemen of the Year for the Eagles.
Among all BCHL defenseman, Matt was tied for 10thin scoring, clearly, his first pass defenseman skills and strong hockey vision paid off. In 2015-16 Matt began playing in the USHL on the Green Bay Gamblers, where he developed his game even more and added depth to the roster scoring 5 goals and 8 assists in 57 games with the club.
There is no doubt that hockey players hold on to fond memories from their time playing juniors. It's a time that shapes and develops many players and leaves a lasting impact, and for Matt, that couldn't be truer. Having a solid junior career laid the foundation for Matt's college hockey career at the University of New Hampshire. Being one of five freshmen on the 2015-16 roster afforded him an opportunity to learn a new system of play and experience playing with guys for the first time. This is a tough adjustment and each member of the team adds to the roster in different ways, for Matt that was his incredible focus, determination, speed, and strong hockey sense.
Anyone who's walked around the UNH campus has experienced how it feels like home, there's no other way to describe it. Durham is a quiet New England town in the middle of nowhere and when Matt visited he knew this was where he wanted to be. Its welcoming environment pulls you in and Matt's love for the campus combined with his relationship with Associate Head Coach, Glenn Stewart made UNH the right fit for him.
Lacing up for your first college game is an unforgettable feeling, and memory you'll never forget, it's a moment when you want to stop time. For Matt, this moment came when UNH faced American International College at the start of the 2015 season. During that game, he had a goal and assist and as a freshman being able to contribute to the team's win was very rewarding. It was during that 2015-16 season that Matt posted a career-best 10 points and his confidence came through on the ice.
This was his favorite season and it's because of the leadership of players who were on that roster like Matias Cleland, Maxim Gaudreault, and Collin MacDonald. These players led the team in ways that went beyond the ice and locker room, they became role models and family to Matt. The UNH men's hockey team is a family, their presence is felt all around campus and even after you graduate this bond remains. The veteran players of the team become role models for the younger players and help set the team identity at the beginning of each season, and more than that, they become family for life.
Matt Dawson grew from being a member of this team and during his time at UNH, he left his mark on the program. Through positivity, focus, and persistence he learned that he could achieve his goals and push himself to new levels. Being far from Vancouver and his family wasn't always an easy thing but Matt says this pushed him to grow in so many ways and made him who he is today.
When you talk to him it's hard not to smile, he truly is such a positive person. Even when dealing with an injury he focused on staying persistent and working as hard as he could to get through those tough moments, and it was through his incredible confidence and determination that he was able to come out of this injury and be even stronger.
Positivity is a very powerful thing, it's a mentality and mindset that can take you far in your hockey career and beyond. It is how Matt chose to live his life. With a positive mindset and focus on goals, there are no limits on what can be accomplished. During his time at UNH Matt had amazing experiences that are incredible memories. Friends who became family and goals that became achievements make up his foundation for a solid future.
But above it all, Matt has learned that staying positive optimism will take him far in life. It's an incredible strength to be a positive person. While the world seems to be so uncertain right now, it's important to be positive about the future. Matt wants to keep pursuing hockey and hopes to play in the East Coast Hockey League and has dreams of being a fireman someday after he hangs up his skates. One thing is for sure, Matt Dawson has a bright future ahead of him.
Recent Articles:
Bettman Announces Plan For Moving Foward
NHL Provides Return To Sport Protocol Memo
Work In Progress: 24 Team Format
NHLPA Vote To Approve NHL's Return
Latest 24 Team Format Offers Various Playoff Rankings
Bettman Doesn't Want To Cancel The NHL Season
Want to start your sports media career? Then Join The Puck Network!
There are openings to cover your favorite team(s) and earn school credits! If you are interested, then apply by filling out the form here: Join Our Team. What are you waiting for? Start your sports media career TODAY!
May 26th, 2020
PICK A TEAM